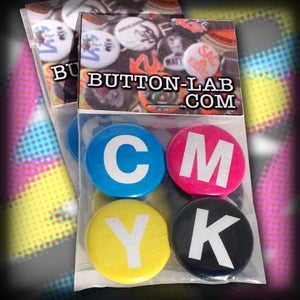 $

5.00
This is for all the designers out there!
These four letters mean a lot to you. Not everyone understands, but we do!
Find out who's in the know with this set of four 1" buttons.
This is a perfect gift for all your design nerd friends!
Contains four 1" buttons.
Want this as a set of magnets? Just let us know.
Shipping outside the US? Please get in touch for shipping rates. info@button-lab.com